Octaform has been a building material of choice for agriculture for over 10 years. Farmers recognized right away that our durability, versatility and simplicity made Octaform perfect for manure tanks, barn walls, dairy parlors and cattle handling. Years later, they have also begun to report other benefits from lower energy costs to faster yields.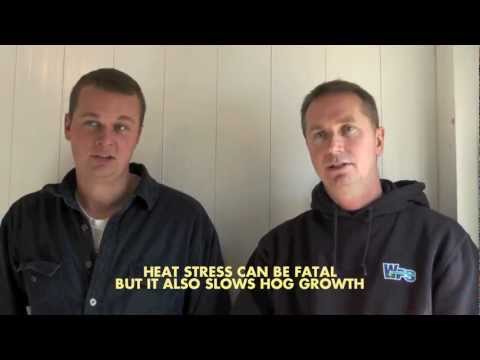 Given the option, many farmers are keen to build a premium concrete structure with the tools, labour and materials already available to them. Octaform makes this possible.
WHY OCTAFORM?
• Reduce energy costs
• Easy to clean
• Builds quickly
• Foodsafe PVC
• Insulates to any R-value
• Custom colors available
Barns
Barn walls constructed with the Octaform concrete forming system are easy to clean, look great and can even lower energy and insurance costs.
We've seen over a 35% reduction in our heating costs.
Dave Hofer, Hog Farmer
Barns built with Octaform use less energy than most wooden barns to heat, cool and even light the facilities. This stable environment helps eliminate livestock stress and as a result, farmers report faster growth and less loss due to heat stress.
Octaform's food-grade PVC finish is available in custom colors, is easy to clean and will not support the growth of mold.
Because it is built-in, this lining also extends the life of your barn. Regular two, five and ten year maintenance and replacement costs are eliminated. Almost impenetrable to outside threats such as rodents and termites, Octaform can also reduce the need for chemical pest control, antibiotics or other medical treatment often necessitated by conventional environments.
Tanks
The advantages of building tanks with Octaform are many and other sectors have already embraced our superior tank technology. It goes up quickly and its built-in, corrosion-resistant PVC finish ensures that your tank will outlast and outperform just about any alternative.
The American heartland is dotted with proof of this and as a result, farmers across the world are now turning to Octaform to build anaerobic digester systems.
Builds quickly
Octaform forms and protects your structure in one step.
Whether you are building a barn or a tank, the finish (and insulation if required) is built-in. This eliminates the need for liners, cladding or sealants and also simplifies construction. Our patented concrete forming system assembles quickly without specialized labor or heavy equipment.
No cranes or steel forms are typically required.
Build something better
Farming in the twenty-first century comes with twenty-first century problems. With Octaform, farmers can stop worrying about their facilities and focus on what counts, their business.